As humans we have evolved over the discourse of millions of years. There have been generation after generation before us through which we have evolved for the greater survival of our species. In recent years technology built the internet and made it accessible to most of us most of the time, introducing The Information Revolution. We are now more globally connected and informed than ever: we're in group chats that are kind of like hanging out; we're in Facebook groups of people with similar interests to us, most of whom we've never met; we follow people's lives on social media, especially Instagram which is largely based on visuals that we come to feel like we know these people whose content we follow, comment on and share when we really don't know them at all.
In becoming more connected with others via technology we are less connected in reality as we use our smart phones to for more and more tasks. Gone are the days of asking someone for directions, of going in person into a cab reception and making conversation whilst waiting, and now coffee chains have even made it possible to order without talking to anyone via our phones without having to even speak or look at another human being, all of which allow for as little human interaction in person as possible (Kushlev, Proulx & Dunn, 2017). Unfortunately, this trend bucks our evolutionary DNA for healthy fulfillment; social interaction has long been an established an innate human need, and is central to Maslow's hierarchy of needs ((Kushlev, Proulx & Dunn, 2017). Although originally considered to be related only to close relationships such as family, partners and close friends it has transpired over time that the little interactions with strangers as we go about our day are also important (Kushlev, Proulx & Dunn, 2017).
I am very good at spending a lot of time on my own. I can go a while without really seeing anyone and only realise on day 3 or so. The downside to this is that I am quite a socially anxious person. I wouldn't go as far to suggest I have social anxiety but I get overwhelmed for sure. I get so much anxiety in my stomach when I need to leave the house to go somewhere where I may meet or talk with others so intense that I frequently freeze until it's too late to go anymore. So when my psychiatrist says to me that I need to get out and interact with people more, in person and preferably doing activities that aren't solitary, it feels like a the hardest of recommendations to accomplish. It's a tall order when just being around others can make me cry even though I k now it's irrational. Consequently, I miss many social plans. Each time gives me a short space of relief but in the long run my anxieties just deepen and grow. It's fair to say that I've been letting anxiety physically stop me from giving myself a chance at getting my human needs met.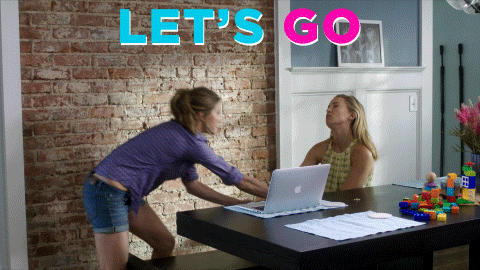 So here's the challenge for the next year or so:
Go to more social activities, will opt for sports closer to home to begin with.
Use mindfulness and breathing exercises to remain calm
Try to scowl less when I am out and about. Apparently this makes me seem unapproachable.
Use mood monitoring app to record anxiety levels around social events, whether I succeeded in going or not, what went well and what didn't.
---
Sources:
Kushlev, K., Proulx, J.D.E. & Dunn, E. (2017) Digitally connected, socially disconnected: The effects of relying on technology rather than other people. Computers in Human Behaviour. 76pp.68-74. (Link)